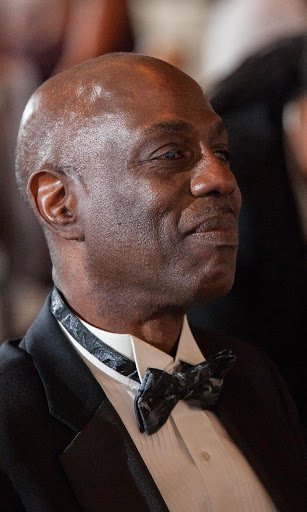 Obituary of Robert Johnson
Johnson
Robert Lynden
Robert Lynden Johnson was the third son born to Daniel Johnson and Edith Nugent, in Kingston, Jamaica. He grew up in the Jones Town area of Kingston. Robert, an outstanding student, was educated in Jamaica and accepted to the University of the West Indies to study architecture. With limited economic opportunity on the island, on December 23, 1971, Robert immigrated to the United States to join his mother, in search of greater opportunity. Together they worked and purchased the family landmark, at Denfield Street in Camden, NJ. On June 7, 1972, he returned to Jamaica to marry the love of his life Rose. The following year, his wife and daughter joined him in the United States.
In 1978, Robert built a home and moved his family to Berlin, NJ. Through the years, he opened his home to many family and friends who were in transition whether it was from Jamaica to the United States or from a difficult position to one of better stability. Robert was a beacon of the community and was known for helping family and friends in any way he could.
Robert began his career with employment at Fiberglass in Barrington, NJ. As the security of factory work faded, Robert returned to college to obtain a degree in mechanical engineering. After which, he began working at the casinos in Atlantic city, as a slot technician, and soon after was promoted to supervisor. Not putting all his eggs in one basket, Robert also put his talented hands to work as an entrepreneur and small business man, in real estate and home improvement. After several years in the casino industry, Robert transitioned to Okidata and NFI industries where for the past 23 years he had been a member of the management team.
Wherever Robert traversed, he built relationships, encouraged, and mentored many. Robert was a pillar in the community. He always had a smile and a joke to lift spirits. After accepting the gift of salvation through Jesus Christ he then always had a scripture to share and invitation to join him for a Sunday morning service.
Referred to by all generations of his family as "Daddy", Robert cherished, his wife Rose, his daughters, Jacqueline, Nadia and Jamie, and his beloved grandchildren and great-grandson. He always had an adventure planned for them whether it be a special vacation, a game of ludi, several rounds of red light, green light, an encouraging talk, sitting and listening to their stories, or giving them a smile that spoke a thousand words. He enjoyed and was blessed by every moment he spent with them. He would often simply say, "I'm blessed."
Robert is survived by his wife Rose; his three daughters Jacqueline (Nolan), Nadia (David), and Jamie; ten grandchildren, NiLadga, David, Naja, Niara, Dymier, Isaiah, Jala, Noelani, Diem and Justice; One great-grandson, Ajani; four brothers, Peter (Desema), Ian (Shirley), Milverton and Barrington; his wife's only and beloved sister Jean; brother-in-laws Reggie (Winnie), Glen, and Barry; childhood friends Cecil and Leroy; a host of beloved nieces, nephews, godchildren and special family friends.
Relatvies and friends are invited to attend his viewing Saturday morning 9:00AM-10:00AM Restoration Christian Fellowship Church 403 Andrews Ave. Sicklerville, NJ 08081. Funeral service 10:00AM. Interment Berlin Cemetery Berlin, NJ. In lieu of flowers contributions to Edith Nugent Scholarship Fund c/o Restoration Christian Fellowship Church P.O. Box 113 Sicklerville, NJ 08081 would be appreciated. Arrangements under the direction of COSTANTINO FUNERAL HOME 231 W. WHITE HORSE PIKE BERLIN, NJ 08009.